Sunday Social is a fun & simple way to help your readers get to know you a little better.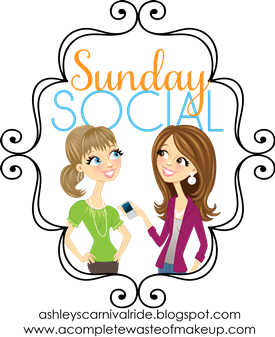 Questions about 4's
1. Name 4 jobs you've had in your life:
Well.. I've worked at 4 different tattoo shops as a professional body piercer over a span of 9 years.
I also worked at Sally's Beauty Supply for about 5 months.
Right now I am jobless lol.
2. Name 4 movies you could watch over and over:
- Anchorman
- Rocky Horror Picture Show
- Nightmare Before Christmas
- Wayne's World
3. Name 4 places you have lived:
Franklin Square, NY
Selden, NY
Lake Grove, NY
Farmingville, NY
I've moved around a lot haha now I live in Southwest Florida!
4. Name 4 of your favorite foods:
My grandma's stuffing (or "dressing" as some people call it)
Veal or chicken parmigiana
Bacon, eggs & cheese on a bagel - especially a NY bagel!
General Tso or Sesame Chicken from a Chinese restaurant